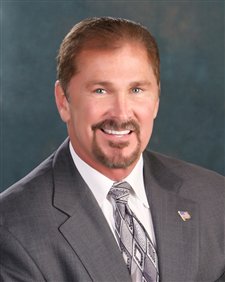 Hello, my name is Steve Whitman, I'm affiliated with Coldwell Banker United Realtor. I'm located in Cinco Ranch of Katy TX and look forward to providing you extensive experience in the local market. My reputation in Katy is second-to-none, and I pride myself on Honesty, Integrity, and Customer Service. I'm able to help with any real estate transaction, and will provide you with all of the tools necessary to have a smooth, positive experience.
My Pledge Is To Put You First!
For me personally, my number one goal is your satisfaction! As a Realtor®, I am afforded a unique opportunity to help you with one of the largest financial transactions most people will undertake in their lives; buying or selling a home. I will guide you through the process, handling all facets of the property transfer, protecting your interests, and working hard to save you money, all the while keeping you fully informed through constant, effective communication. You will be hearing from me!
Promises Made = Promises Kept!
I pledge to you, as a customer and potential client of mine, all of my positive efforts to protect your best interests in buying or selling your home. I will work tirelessly and ceaselessly to ensure you are satisfied and to uphold my fiduciary, ethical, and legal obligations to you. Your goals are my goals and I will be a trusted, faithful guide to help you navigate the challenging waters of today's real estate market. Please feel free to call or write with all of your questions and concerns as I am here as a knowledgeable, professional resource for all of your real estate needs.
I guarantee you will be satisfied!
Thank you sincerely for visiting my site – Please contact me for anyting:
[contact-form-7 id="430″ title="Contact form 1″]